October 27, 2023
Over twenty years ago, when IslandWood was built, it was the first in Washington to become LEED (Leadership in Environmental Energy Design) certified. Just one of the many sustainably designed elements of our Bainbridge campus included our Living Machine. We're excited about recent significant upgrades to the Living Machine and how those upgrades will enable us to become an even more sustainable campus. Read this Q&A with Mark Becker, IslandWood Senior Facilities Manager, to learn more.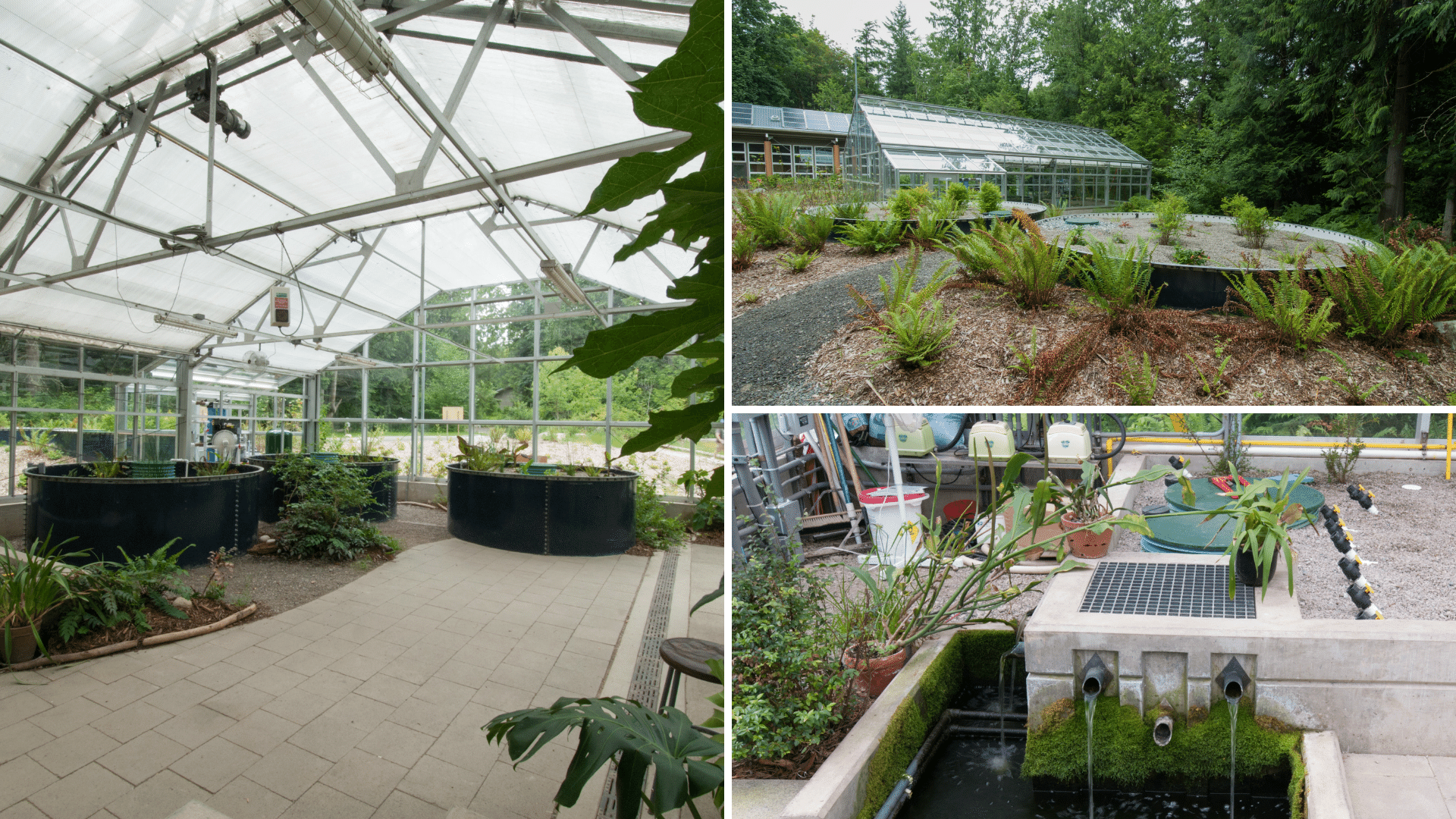 Can you share with us, in simple terms, what a Living Machine is and what it does?

Basically, a Living Machine is a form of ecological water treatment that uses plants and leverages the micro-organisms in the root mass to digest and consume any waste or pathogens in the sewage. The plants clean wastewater! This is much less energy-intensive and more sustainable than using chemical or energy-intensive mechanical means to treat wastewater. Also, equally important, the Living Machine cleans out nitrogen, ammonia, and phosphorous, preventing increased nutrient pollution from heading to Puget Sound, which is facing many environmental challenges.

What upgrades have we recently made to the Living Machine, and why?

We added 2 pre-treatment components to our existing living machine. A MMBR (moving bed biofilm reactor), and a RAS clarifier (return activated sludge). We also upgraded our computer controller to integrate these new elements to the existing system. These additions allow us to meet and exceed treatment levels required for water reuse in Washington state.

And what does being certified for water reuse mean for IslandWood?

The most noticeable change is the ability to reuse treated wastewater to flush our toilets, thereby saving approximately 112,000 gallons a year. That's a first in Washington State! Our reuse is revolutionary because it is inside the 'work/live space.' That has rarely been done before. There are other systems that reuse wastewater but their use is limited to industrial, landscape, or agricultural purposes.

When IslandWood was first designed over 20 years ago, the infrastructure was built to enable Living Machine-treated water to be reused in our toilets. What got in the way of that happening until now?

We were an early adopter of the Living Machine and advanced environmental technology, but unfortunately, state regulations and corresponding approvals hadn't caught up with our technology…. Until today.

 

What about this project excites you the most?

That IslandWood is on the cusp of this technology, and I get to be an integral part of making it happen. The future for wastewater and water recycling looks clearer and cleaner.

—-

Come learn more about the upgrades to our Living Machine with a tour and Q&A session on Sunday, November 12th!