Join us on Zoom for a virtual webinar with Ben Goldfarb, the author of Eager: The Surprising, Secret Life of Beavers and Why They Matter, winner of the 2019 PEN/E.O. Wilson Literary Science Writing Award. His work has appeared in publications including the Atlantic, Science, the New York Times, and the Washington Post. His next book, Crossings: How Road Ecology Is Shaping the Future of Our Planet, will be published by W.W. Norton & Co. in September 2023. He lives in Colorado with his wife, Elise, and his dog, Kit — which is, of course, what you call a baby beaver.
If you'd like to join the virtual webinar, please click this Zoom link to register (a separate Zoom link will be sent to you, once you register to join the actual webinar on Sept. 6th, but you have to register first).
About the book, Eager:
Eager reveals that our modern conception of a natural landscape is wrong, distorted by the trapping of millions of beavers from North America's lakes and rivers. The consequences of losing beavers were profound: streams eroded, wetlands dried up, and species from salmon to swans lost vital habitat.
Today, a growing coalition of "Beaver Believers" — including scientists, ranchers, and passionate citizens — recognizes that ecosystems with beavers are far healthier than those without them. From the Nevada deserts to the Scottish highlands, Believers are now restoring these industrious rodents to their former haunts.
Eager is the powerful story of how one of the world's most influential species can help us fight drought, flooding, wildfire, extinction, and climate change — and how we can learn to coexist with our fellow travelers on this planet.
"A marvelously humor-laced page-turner about the science of semi-aquatic rodents… Goldfarb has built a masterpiece of a treatise on the natural world." — The Washington Post
This event was made possible with the leadership of our friends at the Bainbridge Island Land Trust! We are so proud of the work of neighboring non-profits dedicated to environmental conservation and education.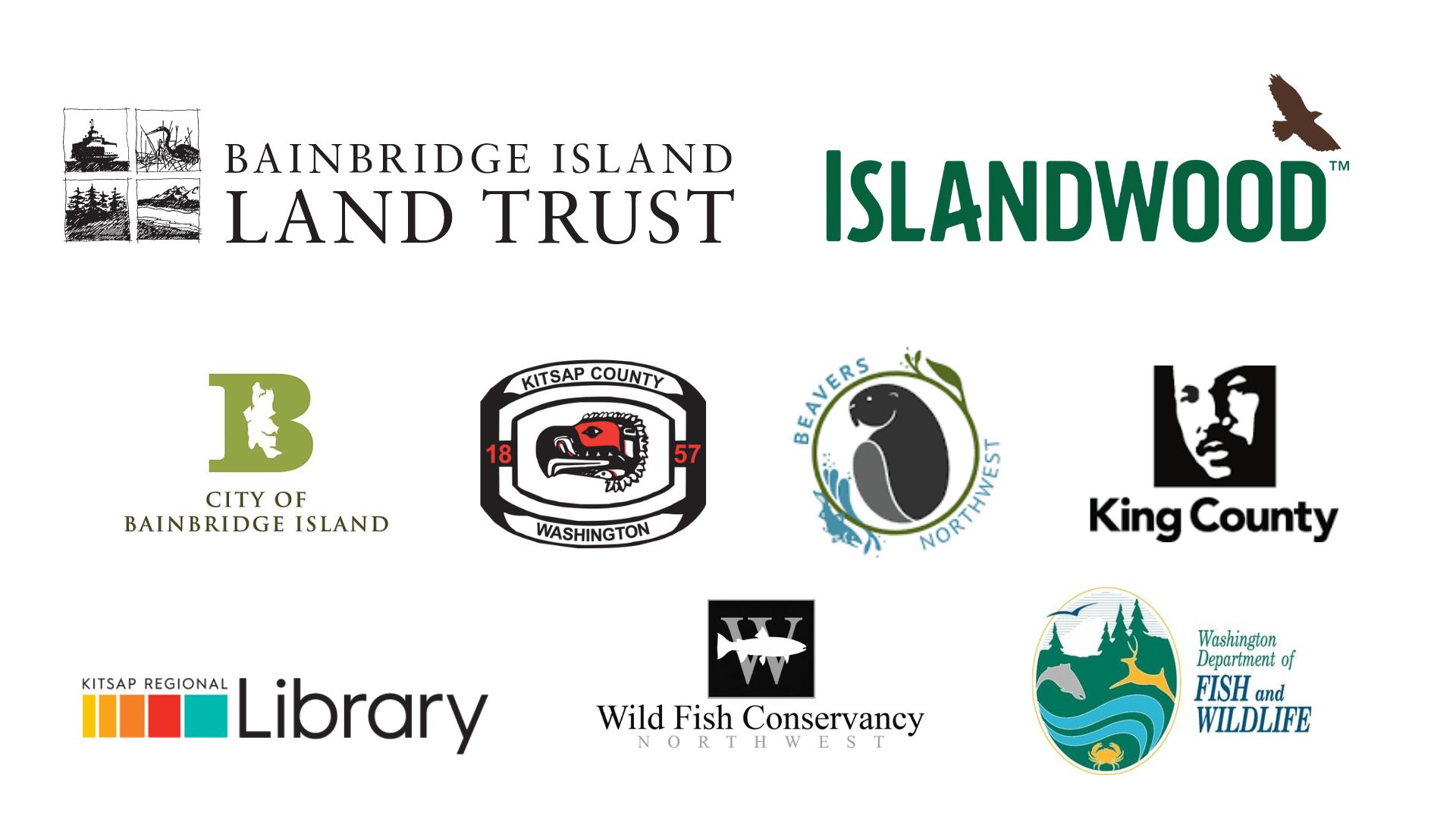 Special thanks also goes out to our supporting orgs, the City of Bainbridge Island, Beavers NW, Wild Fish Conservancy, WA Dept. of Fish & Wildlife, King County Department of Natural Resources, Kitsap County Planning & Environmental Programs, and Kitsap Regional Libraries, Bainbridge Island Branch.