Join us in this exciting journey to deepen your understanding and appreciation for beavers and their significance in our local ecosystem. Together, we can work towards a sustainable future where humans and wildlife thrive in harmony.
Our event series, in partnership with the Bainbridge Island Land Trust, aims to provide a space for community members to learn about beaver ecology, their role in the ecosystem, the history of beavers, and how to live harmoniously with these fascinating creatures. These events are featured as a part of BILT's Watershed Initiative, a conservation effort dedicated to protecting the natural resources and wildlife habitats in the watersheds of Bainbridge Island.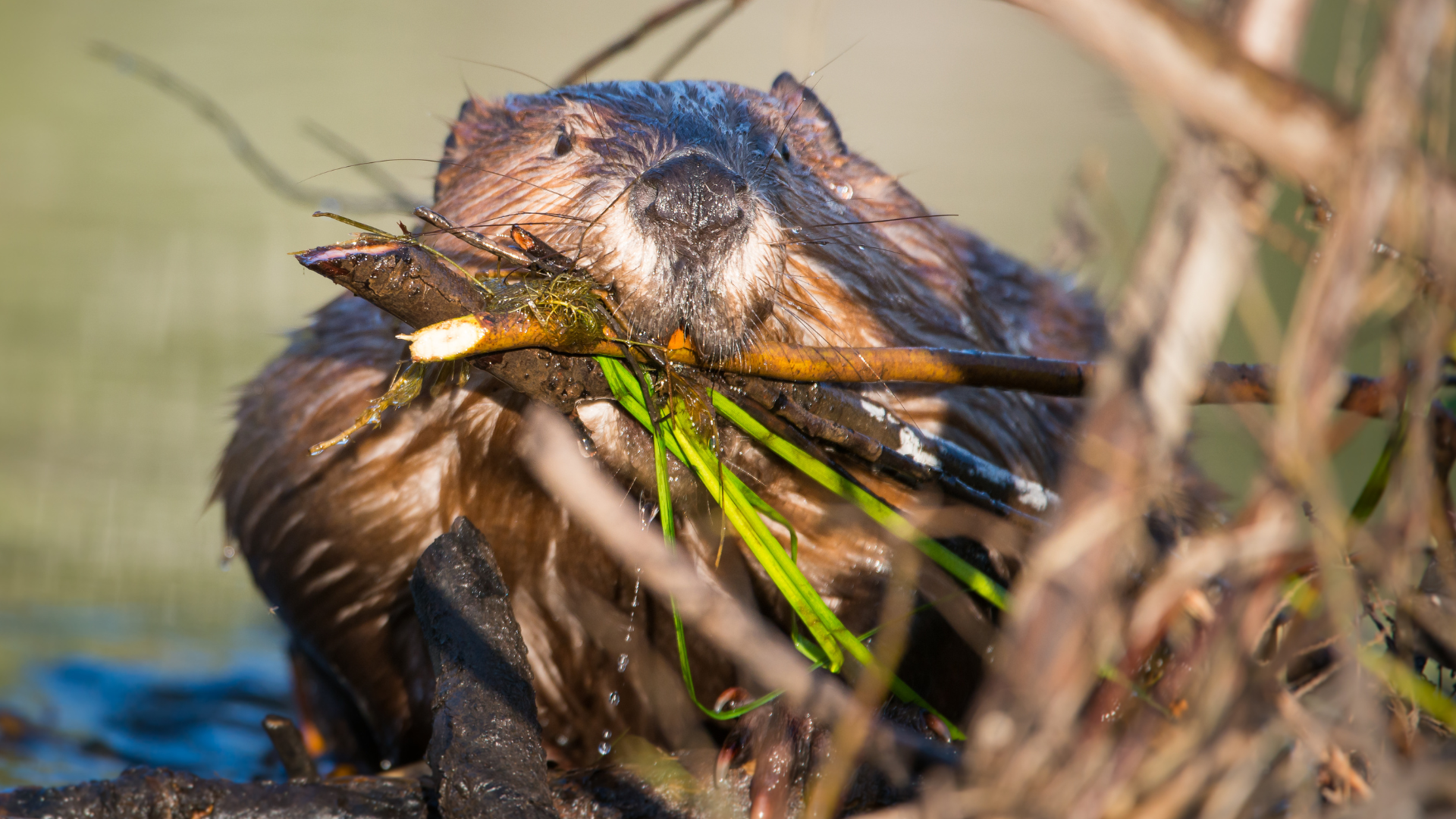 Join us for one or all of these events to learn about these incredible animals and engineers!
September 6th at 6:00 PM – VIRTUAL WEBINAR WITH BEN GOLDFARB
Join us on Zoom for a virtual webinar with Ben Goldfarb, the author of Eager: The Surprising, Secret Life of Beavers and Why They Matter, winner of the 2019 PEN/E.O. Wilson Literary Science Writing Award. His work has appeared in publications including the Atlantic, Science, the New York Times, and the Washington Post.
If you'd like to join the virtual webinar, please click this Zoom link to register (a separate Zoom link will be sent to you, once you register to join the actual webinar on Sept. 6th, but you have to register first).
September 9th 11:00 AM – CHILDREN'S BOOK READING & ACTIVITY
Bring the kids to the Bainbridge Island Kitsap Regional library for a children's book reading and activity session all about beavers with librarians at Kitsap Regional Library's Bainbridge Island branch. No registration is required – just come if you like!
September 17th 12:00 PM – 5:00 PM – WETLAND WONDERS TALKS & TRAILS
Learn from educational presentations by Beavers NW, King County Department of Natural Resources, Wild Fish Conservancy, Kitsap County Planning and Environmental Programs, and Washington Department of Fish and Wildlife.
Discuss beavers in the Living with Beaver Neighbors panel discussion focusing on beaver management strategies and resources for landowners. Our panel consists of representatives from Beavers Northwest, Kitsap County Planning and Environmental Programs, City of Bainbridge Island Water Resources and the Little Andersen Creek Watershed Working Group. Submit questions for the panel discussion here.
Explore Islandwood's beaver pond with a self-guided hike too and meet our naturalists on the trails who will tell you more about beavers on Bainbridge Island, and how to look for signs of their activity near you.