We get spoiled learning trees and shrubs by their leaves, but there are many other characteristics we can look for to land on a proper species identification.  Indicators like bark texture, branching pattern, buds and even fruit are all parts of a puzzle we can put together to name each species with certainty – no matter what the season!  You'll walk away with a new appreciation for the "dead" of winter, and with new botanist vocab to continue your educational journey.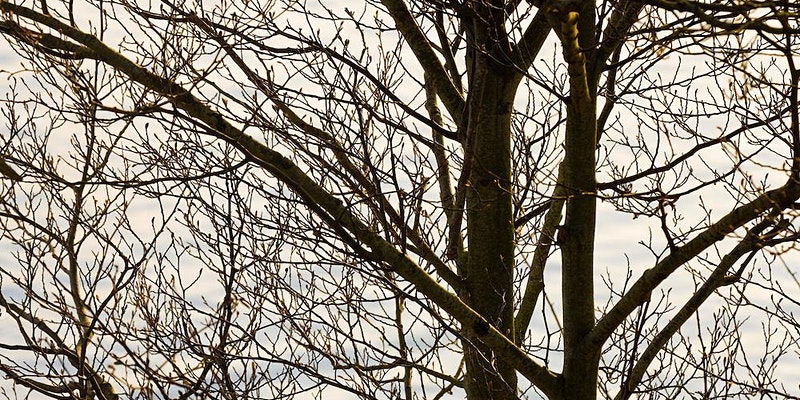 Your instructor for this session will be IslandWood staff naturalist, Christina Conklin. Christina is a Master Birder (Seattle Audubon, 2011), WDFW Wetland Monitor (2014), Certified Beach Naturalist (2014), and Certified Interpretive Guide (National Association of Interpretation (2015), and has been joyfully teaching environmental education for over 20 years.
THINGS TO KNOW
This class is rain or shine, so please dress in layers and always bring a rain layer, gloves and hat at this time of year.
Due to the content and pace of this program, we are listing this as an adults only class. We look forward to building community with all of you in this class. We will offer a family-friendly and kids program like this in the future too, so no worries!
We always cap off our hikes with a sweet treat of our homemade cookies too!
Health & Safety
Your health and safety, as well as that of our staff, is our first priority. We'll be limiting the number of guests walking the trails and will be acting in accordance with current health and safety guidelines. We ask that you bring a mask to wear to keep you, and those around you, safe.
Service animals only, please.
Accessibility
We work to ensure that all reasonable accommodations are in place so that everyone can fully participate and learn during their time on our campus. All indoor spaces and many of our outdoor spaces and field structures were built and are continually maintained to meet ADA code, adhering to WAC 51-50. Learn more about the physical accessibility of our campus here.
IslandWood is grateful for the support from the Fletcher Bay Foundation.