Animals tell stories everywhere they go. Through careful observation, we can start to learn to understand these stories and translate them into our human language. Just as we might shed a hair, throw out a food scrap, or leave our bed a tangle of sheets and blankets, the critters in the forest also leave behind evidence of where they have been and what they have done. But is that print from a mountain lion or a coyote? And was it walking or running? How long ago did it pass through here? This class will help you cultivate the skills to make careful observations and informed hypotheses about the habits and movements of our wild neighbors, from banana slugs to beavers, from damselfly larvae to deer.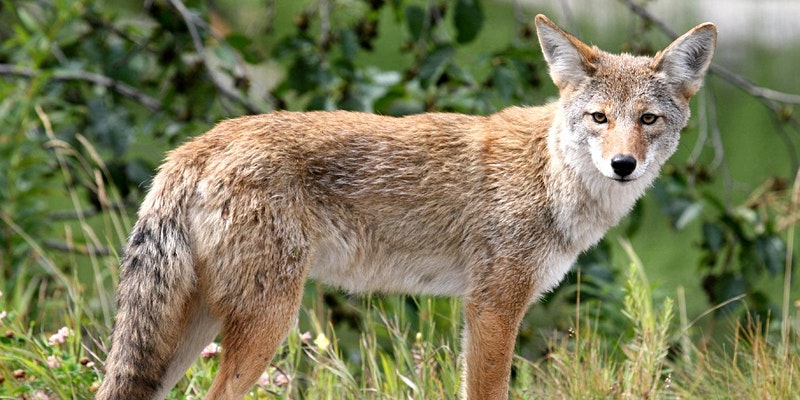 Your instructor for this session will be IslandWood School Campus Program Coordinator, Dawson Bell. Dawson is an environmental scientist by education who has been working as an outdoor educator in California and Washington for close to a decade. Dawson does not sit still well and has an uncanny ability to end up with excessively muddy boots, so come prepared to romp.
THINGS TO KNOW
This class is rain or shine, so please dress in layers and always bring a rain layer, gloves and hat at this time of year.
Due to the content and pace of this program, we are listing this as an adults only class. We look forward to building community with all of you in this class. We will offer a family-friendly and kids program like this in the future too, so no worries!
We always cap off our hikes with a sweet treat of our homemade cookies too!
Health & Safety
Your health and safety, as well as that of our staff, is our first priority. We'll be limiting the number of guests walking the trails and will be acting in accordance with current health and safety guidelines. We ask that you bring a mask to wear to keep you, and those around you, safe.
Service animals only, please.
Accessibility
We work to ensure that all reasonable accommodations are in place so that everyone can fully participate and learn during their time on our campus. All indoor spaces and many of our outdoor spaces and field structures were built and are continually maintained to meet ADA code, adhering to WAC 51-50. Learn more about the physical accessibility of our campus here.
IslandWood is grateful for the support from the Fletcher Bay Foundation.