Intimacy in the natural world boasts a wild and memorable array of reproductive techniques and strategies! Join us for a unique Valentine's Day inspired hike on our trails to discover, discuss and puzzle over the reproductive biology of our most common animal, plant and fungal species. Learn the truth with 'real talk' about courtship rituals, mating techniques and survival strategies.  Who mates suspended on a high wire of slime? How does moss reproduce, and can we see it? Did you know there are snakes here that bear live young? Wait, there are fungi with over 20,000 sexes? Oh yes. Nature's only rule is: there are no rules.
After the hike, we'll head on back inside to our beautiful and spacious Great Hall for a happy hour and raise our glasses to the beautiful complexity of evolutionary biology. We'll have a delicious happy hour assortment of nibbles for you of the sweet and savory variety, including an aphrodisiac mocktail (appetizers and mocktail included in ticket price). Our naturalists will have a display of books to show you from a selection of authors, scientists and sociologists to continue your education in the field of sexual adaptation, strategy and animal behavior.
A cash bar is available for those 21+ and we will have alcoholic and non-alcoholic beverages available for purchase if you want a little something more. Stay for the hour to continue our trailside conversations, eat sweets with your sweetie, chat with new friends and/or continue the scientific discussion with our naturalists.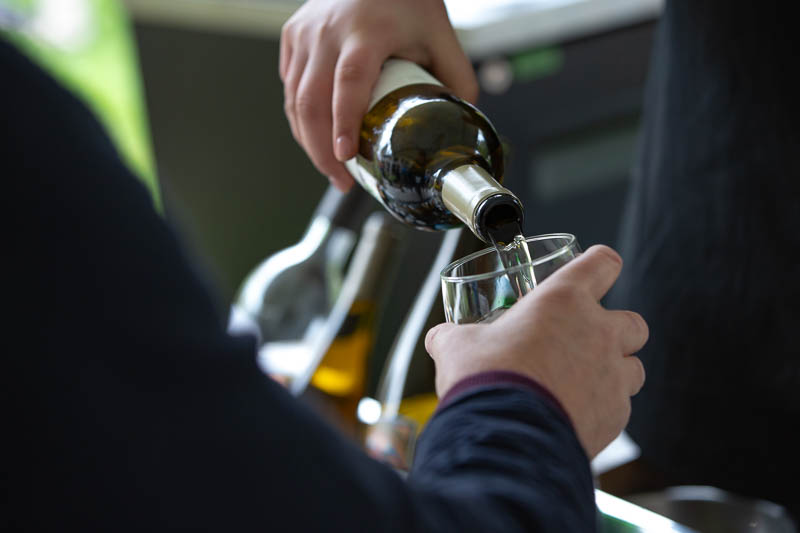 This program will be led by staff naturalists from our Education Team, who have specialized "zoologist sexpert" training and knowledge. Be prepared for sass, sauce, and most of all – science! Our educators can't wait tell you 'bout the birds, and the bees, and the ferns and the trees…and the cones up above, and a thing called love! Our famous culinary team will be the wizards behind your happy hour to amuse bouche your Valentine's Day weekend plans.
THINGS TO KNOW
This class is rain or shine, so please dress in layers and always bring a rain layer, gloves and hat at this time of year. It will be cozy and toasty warm at in our Great Hall at our happy hour, but the trail hike is two hours, so dress warmly.
Due to the content and pace of this program, we are listing this as an adults only class (17 years +). Singles, Couples, Throuples, "Galentines Day" friends groups welcome! Please purchase as many tickets as you need for your loves.
Please remember our campus policy is 'no dogs unless they are a service animal.'