Finally, a Skills of a Naturalist for all of us, including our families! Grownups shouldn't have all the fun geeking out, so let's get our younger naturalists involved and skill-building along with us. Let's have some summer fun poking around campus, dipping into Mac's Pond with our nets and otherwise enjoying learning together multi-generationally. With our shared knowledge of the natural world, we will all benefit from learning from one another.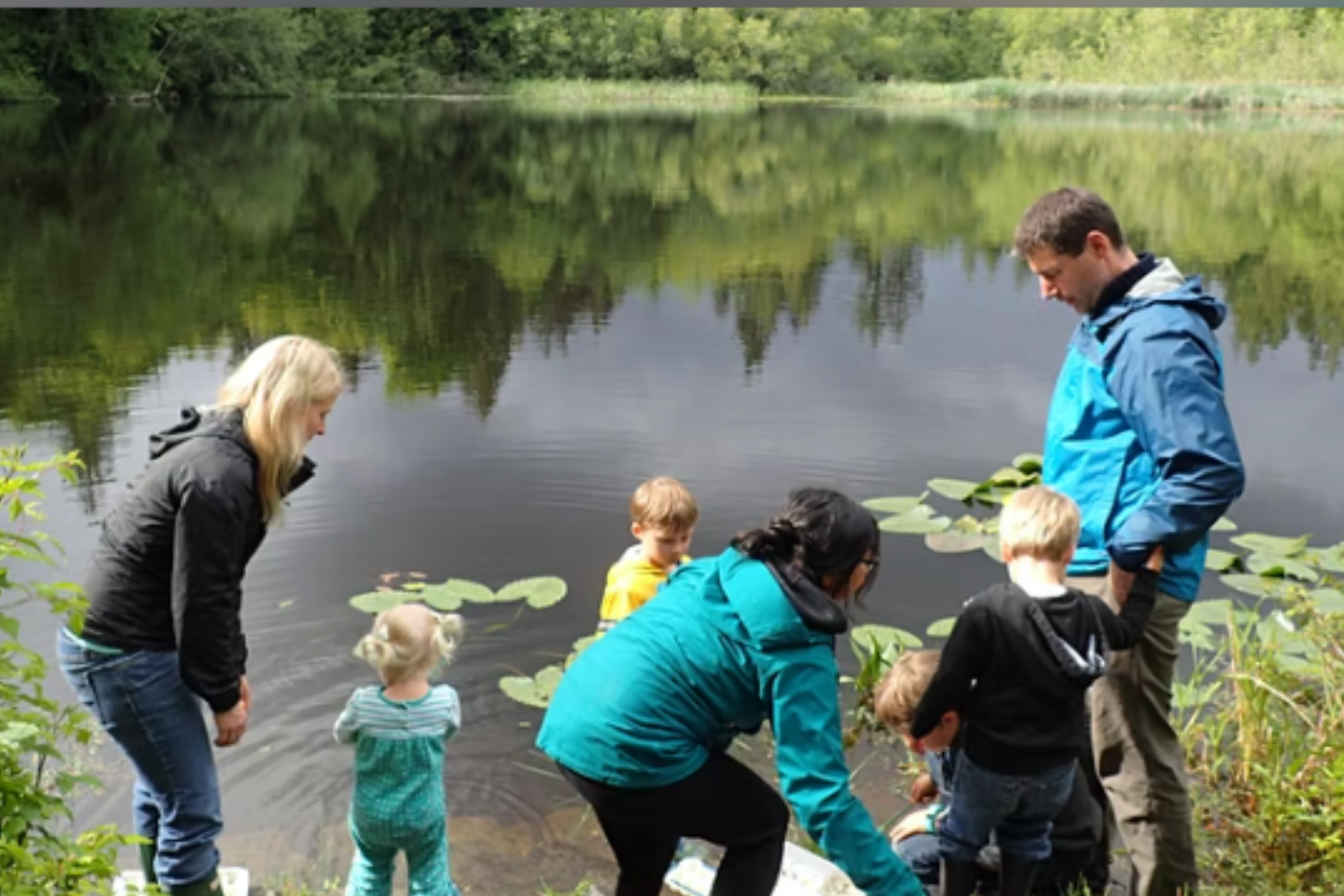 What are the skills and tools of a professional or amateur naturalist? How do we ask what we educators call "the big questions" about our world and how it works? Let's level up on things we already know as we explore the biodiversity of IslandWood's forested 250-acres.
Naturalists follow the seasonal changes in the environment and study phenology. We will use this lens together to dig deeper on natural phenomena, and learn how neighborhood naturalists are contributing to the scientific body of data about global warming, bird migration, and more.
Your instructor for this session will be IslandWood staff naturalist, Christina Conklin. Christina is a Master Birder (Seattle Audubon, 2011), WDFW Wetland Monitor (2014), Certified Beach Naturalist (2014), and Certified Interpretive Guide (National Association of Interpretation (2015), and has been joyfully teaching environmental education for over 20 years. She's also a mom of three kiddos and loves exploring outside with all ages.
THINGS TO KNOW
This class is rain or shine!
Due to the content and pace of this program, we have designed this program for ages 7 years and up. We look forward to building community with all of you in this class.
Please remember our campus policy is 'no dogs unless they are a service animal.'
We always cap off our hikes with a sweet treat of our homemade cookies too!