Is your family staying put for the school's spring break? Join us for a day on our trails!
Leave behind Zoom and that computer and gather your loved ones to enjoy the beauty of the spring season with a day hike on our trails. See how many animal tracks you can spot, cross the Suspension Bridge and visit our magical Bog Treehouse.
Your health and safety, as well as that of our staff, is our first priority. We'll be limiting the number of guests walking the trails and will be acting in accordance with current health and safety guidelines. We ask that you do the same, and that you bring a mask to wear to keep you, and those around you, safe.
Our canopy tower will be closed for this event due to social distancing requirements.
Service animals only, please.
IslandWood is grateful for the support from the Fletcher Bay Foundation.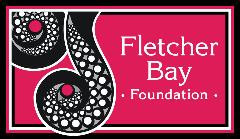 Accessibility
We work to ensure that all reasonable accommodations are in place so that everyone can fully participate and learn during their time on our campus. All indoor spaces and many of our outdoor spaces and field structures were built and are continually maintained to meet ADA code, adhering to WAC 51-50. Learn more about the physical accessibility of our campus here.