There is nothing like a mother's love and wild animal mothers are no exception.  From the deepest oceans to the leafy treetops – mothers of all species are caring for their babies with dedication and courage.  Join us at IslandWood on Mother's Day for a celebratory look at the lives of wild animal mothers and the work they do to nourish, teach and protect their young.
At this special event, we are creating a nourishing space for you to relax in a beautiful setting, and honor and nurture a mom or mother-figure in your life.  We'll have trail-side 'drop-in' activities for your crew that you can visit between 12:00 PM – 2:00 PM, or feel free to just enjoy our six-miles of trails as they pass by natural landscapes that soothe, captivate and inspire.
*NEW THIS YEAR*
We have a brunch window from 10:00 AM – 12:00 PM.  You may arrive at the start at 10:00 AM, or anytime within that window to enjoy a mother's day smorgasbord.
You can also arrive at 9:30 AM, pick up a frisbee, or kick a ball in our large meadows, and run off some energy with the littles ones, and then just come in when you're hungry. Just remember – brunch will close down at 12:00 PM, so give yourself & your ducklings enough time to enjoy a leisurely meal.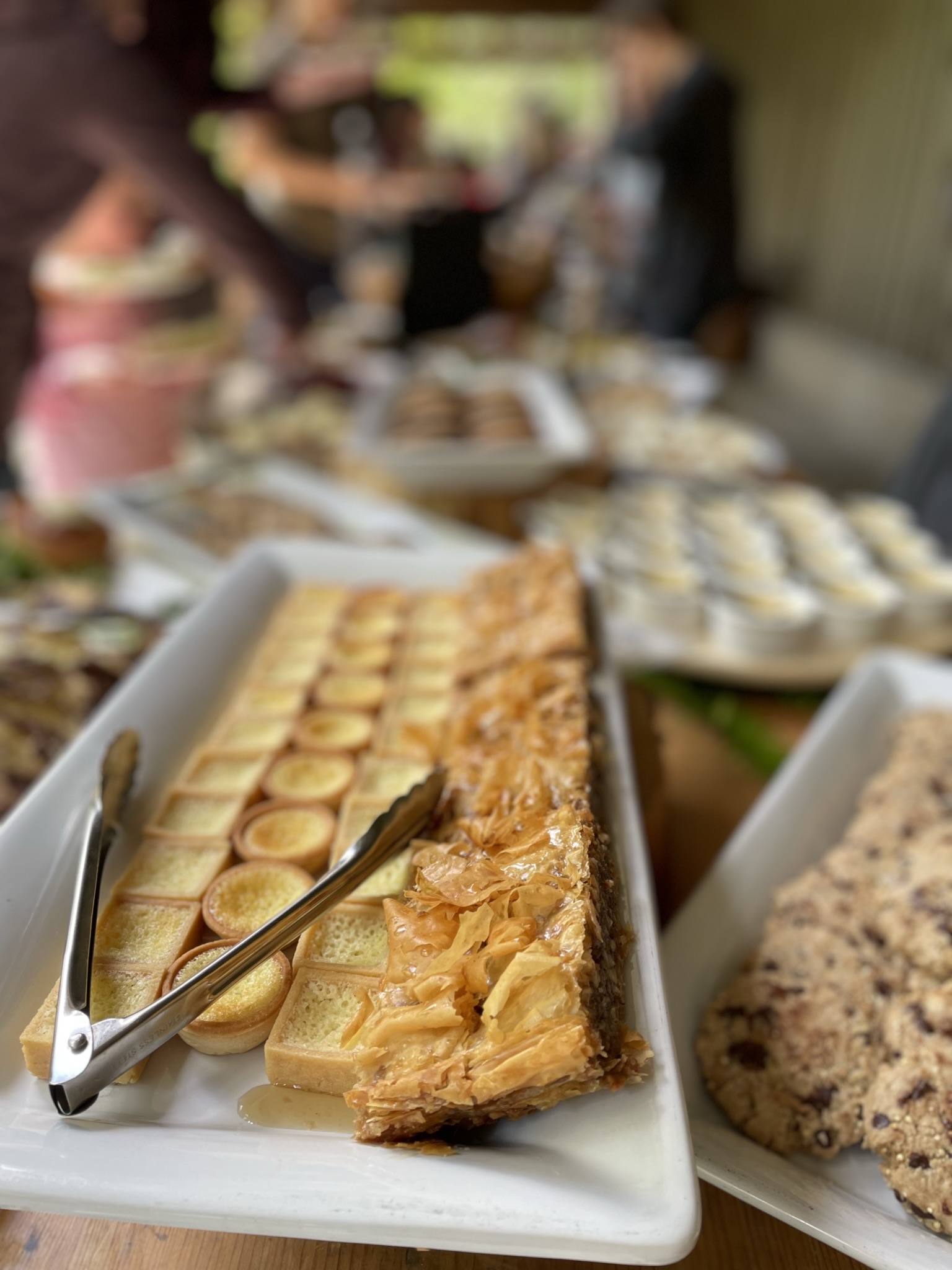 Our menu includes a selection of fresh and seasonal bites along with tea, coffee, fresh fruit juices and Mama's Mimosas.  Cheers to you!
Presenting our 2023 Sample Menu…
Spinach, ham & gruyere quiche
Roasted vegetable & goat cheese strata
NY-style bagels with assorted cream cheeses & spreads
Quinoa & kale salad
Emmer & fire blistered green bean salad
Salad of baby spinach & arugula dressed in cider vinaigrette
Assorted Danish
Assorted scones
Chocolate torte
Lemon pound cake
Fresh seasonal fruit
Coffee, tea, fruit juice & Mama's Mimosas
*Vegan & Gluten-free options will be available
This event is family-friendly, so please bring your little ones!  Dress comfortably and casually for a day outdoors.
Please note that our campus policy is 'no dogs unless they are a service animal.'  Thank you for your understanding.
We want to celebrate all nurturers! Please reach out to [email protected] if you need financial assistance to attend.