IslandWood's trail systems will be open this day only for your self-guided exploration. Join us for a newly re-envisioned Bainbridge Island ReFashion Show! During your rambles on our trails, you will find that we've brought our beloved ReFashion Runway outdoors this year so you can meet the models in a more… natural habitat. Local models of all ages and talented designers present creative garb that spans functional to funky.  Join us to get inspired for how to re-use old clothing, and make new outfits from old clothing or reclaimed materials. Capri Sun juice pouches become corsetted bodices, kitchen curtains become ruffles, and beaded vests are adorned with discarded corks… our runway is one of a kind!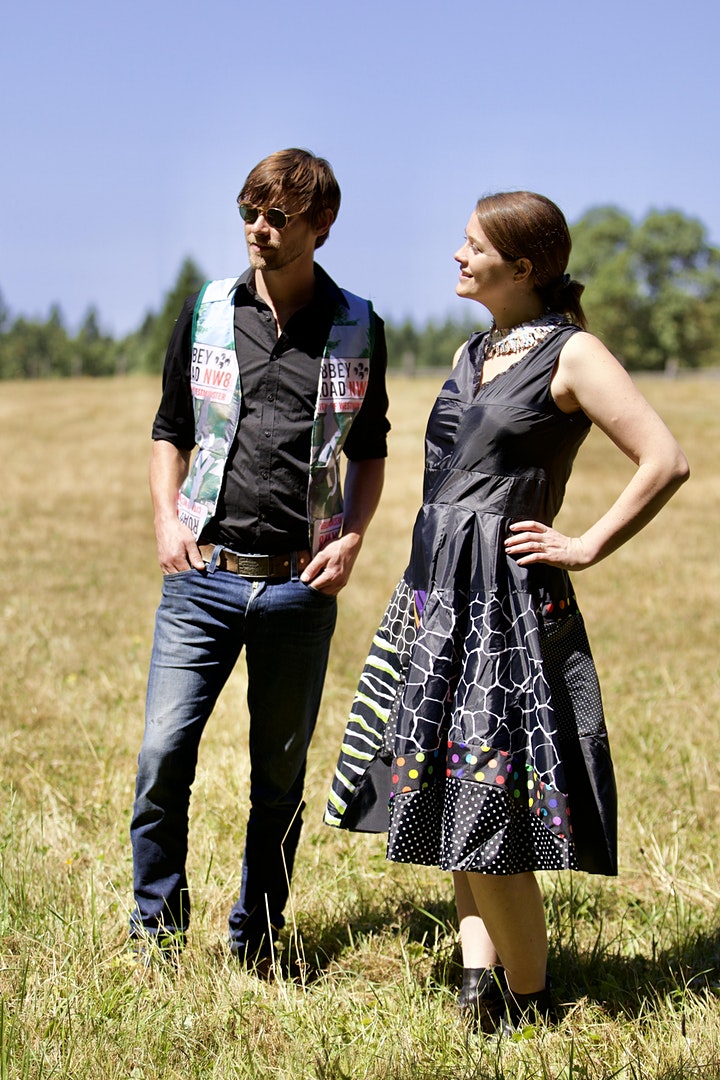 Walk or roll our trails to see artists and their models competing in 3 categories:
Theatrical
Ready to Wear
Mystery Box Challenge, (where artists receive a box full of discarded textiles and create a wearable outfit from the contents)
Both treehouses and our Forest Canopy Tower will be open for your visit, too!  We'll have maps for you so you can find your way around and will be happy to suggest a route that is suitable for your family and abilities.  You can visit with the models, ask questions, or just enjoy the campus at your leisure.
If you've come before, we welcome you back again.  There is always something new to see in our woods in every season!
All ages welcome!
Bring a picnic or early dinner if you like, pack it in – pack it out.  Leave No Trace.
Please no dogs unless they are a service animal, thank you.
Some of our trails accommodate strollers and wheelchairs, for more information please ask our Greeters for the best routes to accommodate your party size and abilities upon arrival.
Your health and safety, as well as that of our staff, is our first priority. Wearing a mask is optional and we are following all CDC and local state guidelines for your safety.
Special thanks to our event partners at Sustainable Bainbridge for bringing the ReFashion Show to our trails!