It's not everyday we have our campus open into the evening hours! Let's rejuvenate after all the 4th of July hoopla with the the natural soundscapes of our forested campus.
Meander through hemlock and red-cedar woods as you wind down towards Mac's Pond to scout for ospreys and eagles. We are wondering these days whether or not the beaver family will be hosting swimming lessons for their kits (baby beavers)!
Head up the Cemetery Trail and peek in the Mill Worker's Cabin or head south to explore the more elusive Lower Loop Trail full of mossy wonders, maidenhair ferns, and hooty owls. Heading back to campus, take the Spine Trail north and weave around the cattail marsh, stopping at the Bird Blind to observe waterfowl and other wildlife. Both treehouses will be open for your visit, too! We'll have maps for you so you can find your way around and will be happy to suggest a route that is suitable for your group and abilities.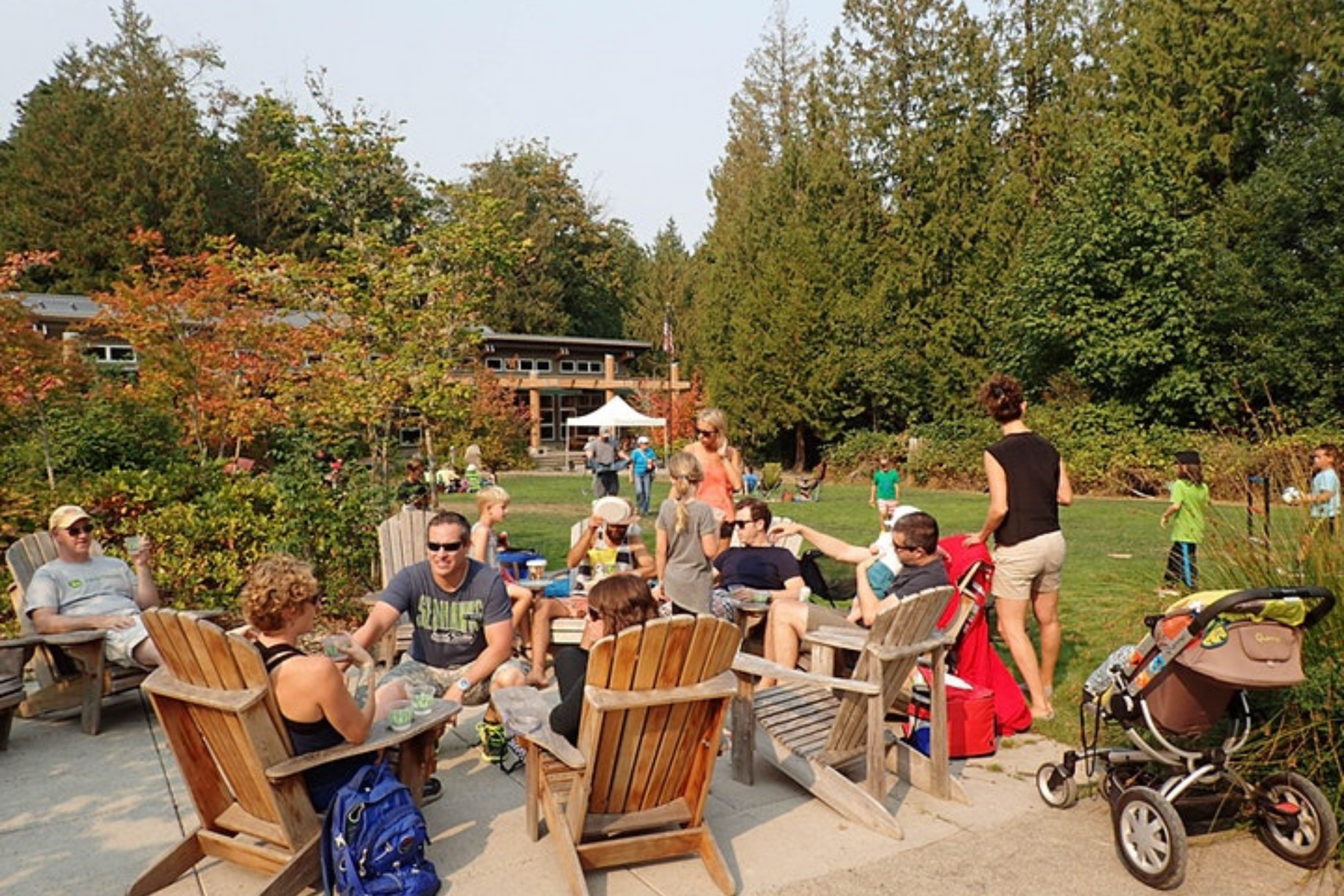 If you've come before, we welcome you back again.  There is always something new to see every season!
All ages welcome!
Bring a picnic or early dinner if you like, pack it in – pack it out.  Leave No Trace.
Please no dogs unless they are a service animal, thank you.
Some of our trails accommodate strollers and wheelchairs, for more information please ask our Greeters for the best routes to accommodate your party size and abilities upon arrival.
Your health and safety, as well as that of our staff, is our first priority. Wearing a mask is optional and we are following all CDC and local state guidelines for your safety.
IslandWood is grateful for the support from The Fletcher Bay Foundation that supports free and low-cost public programs on our campus all year long.